RUSH For Sale
Click on links for more info and current prices

Now featuring



2-CD SET RECORDED DURING 2007 WORLD TOUR
Coming April 15, 2008
---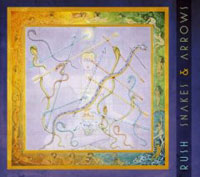 Released May 1, 2007
Order Now
Rush return with their first new collection of original material in nearly five years

---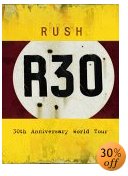 Rush - R30 - 30th Anniversary Deluxe Edition (2005)

The R30 Deluxe Edition 2 DVD & exclusive 2 CD set features Rush's Frankfurt, Germany concert in September 2004 near the close of their 30th Anniversary World Tour. Plus Rush Rarities!!

The performance was captured with 14 cameras in high definition and is presented in 16:9 widescreen format. Audio options include Dolby Digital 5.1 Surround Sound or PCM Stereo.




---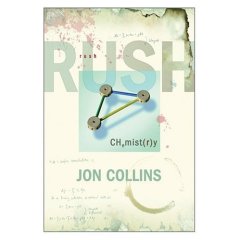 Rush: Chemistry : The Definitive Biography (Hard Cover)
Acclaimed Marillion biographer Jon Collins draws on hundreds of hours of new interviews to tell the full in-depth story of the enduring Canadian trio who refused to compromise their music and avoided the typical rock and roll lifestyle. From early days in Canada to platinum albums, stadium shows, and the world's stage, taking in tragedy, triumphs, and a wealth of great music, this is the meticulous and definitive study of one of rock's great enigmas.


RUSH POSTERS & MORE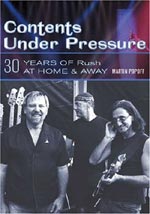 Contents Under Pressure: 30 Years of Rush at Home and Away by Martin Popoff
Rush's authorized tourbook!.
Celebrating Rush's 30th anniversary, this retrospective of Canada's most successful music group examines each of the band's approximately 20 lauded records and sold-out tours....


---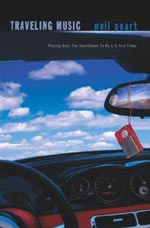 Traveling Music: Playing Back The Soundtrack To My Life And Times by Neil Peart
Traveling Music is an inspiring, appreciative celebration of excellence in the artists who inspired Peart's own creative odyssey. Through the power of his storytelling, all of the past and present comes alive, in music and memory, song and stories.
For more information, read the press release.


---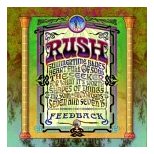 RUSH: FEEDBACK (EP)
Also on:
Featuring covers of songs by The Who, The Yardbirds, Love, Cream, Buffalo Springfield and more. Neil Peart explains, "It was April of 2004, but Geddy, Alex, and I were channeling back to 1966 and 1967, when we were thirteen- and fourteen-year-old beginners. We thought it would be a fitting symbol to commemorate our thirty years together if we returned to our roots and paid tribute to those we had learned from and were inspired by. We thought we might record some of the songs we used to listen to, the ones we painstakingly learned the chords, notes, and drum parts for, and even played in our earliest bands. The tracks on this collection are songs we liked from the era that we thought we could 'cover' effectively (meaning not too many backing vocals), and have some fun with. The music celebrates a good time in our lives, and we had a good time celebrating it."

---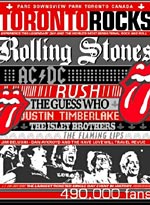 TORONTO ROCKS


featuring Rush, The Rolling Stones, AC/DC, The Isley Brothers, The Guess Who, Justin Timberlake, The Flaming Lips and Jim Belushi & Dan Aykroyd and the Have Love Will Travel Revue, and more!
490,000 fans saw this 12-hour concert in Toronto in 2003. Here's two hours of it! Rush songs include Limelight, Freewill, and Paint It, Black / The Spirit of Radio.
Standard Edition (1 DVD)
Canadian Edition (2 DVDs, incl. local bar bands)

---
RUSH IN RIO


FIRST-EVER LIVE DOUBLE-DVD SET & DELUXE TRIPLE-CD SET
Released OCTOBER 21st
The sets capture all the excitement of the band's 2002 tour of North and South America.
The CD set contains two "authorized bootleg" tracks recorded earlier in the 2002 tour: "Between Sun & Moon," never before played live; and "Vital Signs," appearing on a live album for the very first time.
The DVD set is presented in 16x9 widescreen format. Audio options include Dolby 5.1 Surround Sound. Among the numerous DVD bonus features are:

• A documentary by longtime Rush photographer Andrew MacNaughtan that includes band interviews as well as rare rehearsal and backstage footage.

• Multi-angle viewing options on "La Villa Strangiato" and "YYZ" (Alex, Geddy, or Neil angle in addition to the original cut), plus two alternate angle shots on "O Baterista."

• Easter eggs: "By Tor & The Snow Dog" cartoon created specifically for the tour, and an extremely rare live performance from 1975 of "Anthem" that was recently discovered in the Rush vault.
[more details from rush.com]


---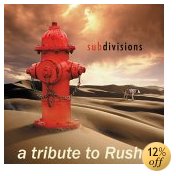 Subdivisions: A Tribute to Rush
"Distant Early Warning" - Lead Vocals: Randy Jackson; Guitar Solo: Daniel J. "Lakeside Park" - Lead Vocals: Sebastian Bach; Guitar Solo: Daniel J. "Limelight" - Lead Vocals: Kip Winger; Guitar Solo: Andreas Kisser "Subdivisions" - Lead Vocals: Randy Jackson; Guitar Solo: Dominic Cifarelli; Keys: Jeff Feldman "Different Strings" - Lead Vocals: Robert Berry; Guitar Solo: Robert Berry "Tom Sawyer" - Lead Vocals: Sebastian Bach; Guitar Solo: Dominic Cifarelli; Keys: Jeff Feldman "Bastille Day" - Lead Vocals: Jani Lane; Guitar Solo: Alex Skolnick "A Farewell To Kings" - Lead Vocals: Randy Jackson; Guitar Solo: Andreas Kisser "Spirit Of the Radio" - Lead Vocals: Kip Winger; Guitar Solo: Jeff Stinco "Didacts and Narpets" - Drums: Mike Mangini "2112 Overture/Temples Of Syrinx" - Lead Vocals: Jani Lane; Guitar Solo: Vinnie Moore

---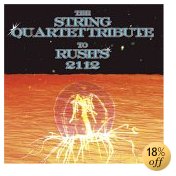 The String Quartet Tribute to Rush's 2112
1. 2112 Overture 2. The Temples Of Syrinx 3. Discovery 4. Presentation 5. Oracle: The Dream 6. Soliloquy 7. Grand Finale 8. A Passage To Bangkok 9. The Twilight Zone 10. Lessons 11. Tears 12. Something For Nothing
---

Exit... Stage Right:
String Quartet Tribute to Rush
1. Spirit of Radio 2. Red Barchetta 3. YYZ 4. Passage to Bangkok 5. Closer to the Heart 6. Beneath, Between and Behind 7. Jacob's Ladder 8. Broon's Bane 9. Trees 10. Xanadu 11. Freewill 12. Tom Sawyer
---

Rush Chronicles


The Video Collection
70 mins. - Includes bonus tracks of Afterimage and The Enemy Within, and a different version of Tom Sawyer than the VHS version...
Rush: Merely Players -- This long-anticipated new book geared "for serious Rush fans" has been released! The encyclopedia-like Merely Players by Robert Telleria will be close to 400 pages and include detailed (but generally dirt-free) bios of the band members, a deep discography, a chronology, tour dates, set lists, songs lyrics, and correlating interview quotes, equipment lists and quotes, side projects, a collectibles section and multitudes of photos. -- Order it here!

Ghost Rider: Travels on the Healing Road
by Neil Peart (2002) Non-Fiction / Paperback
[Also in hardcover]

In less than a year, Neil lost both his daughter and his wife. Faced with overwhelming sadness and isolated from the world, Peart was left without direction. This memoir tells of the sense of loss and directionlessness that led him on a 55,000-mile journey by motorcycle! 400pp



The Masked Rider: Cycling in West Africa
by Neil Peart (1996) Non-Fiction / Oversized Paperback

This is Neil's awesome account of his bicycle tour through West Africa! You don't want to miss this one! 285pp / Cover design by Hugh Syme / Illustrated



Mystic Rhythms:
The Philosophical Vision of Rush
by Carol Selby Price, Robert M. Price (1999)

Anthem by Ayn Rand
Mass Market Paperback 50th anniv edition (August 1996)

In a future where there is no love, no science, and everyone is equal and of one entity, one man defies the group to be his own person. That is a serious offense

.


My Favorite Headache
Geddy Lee solo / Audio CD / Released 2000


Victor
Alex Lifeson solo / Audio CD / Released 1996



Vol. 2-Interview Picture Disc
Rush / Audio CD / Released 1995
(Geddy Lee interview)



Story of Kings [IMPORT]
Rush / Audio CD / Released 1992



Merry Axemas [IMPORT]
Various Artists (Alex Lifeson, "Little Drummer Boy")
Audio CD / Released 1997




Working Man [IMPORT]
Tribute to Rush / Audio CD / Released 1996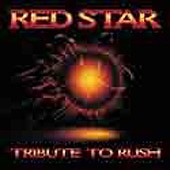 Red Star - Tribute to Rush
Tribute to Rush / Audio CD / Released 1999





Burning for Buddy: A Tribute To The Music Of Buddy Rich, Vol. 1
Audio CD / Released 1994
Various Artists (Neil Peart,"Cotton Tail")

Neil Peart - A Work in Progress [ VHS | DVD ]
Neil Peart / VHS Box Set or DVD / Published 1996


Drum Techniques of Rush
Neil Peart / Paperback / Published 1985
More Drum Techniques of Rush
Neil Peart / Paperback / Published 1989
Rush Visions : The Official Biography
by Bill Banasiewicz -- OUT OF PRINT
---
Also heard on: